Drafty Window Solutions for Homeowners in Plano, TX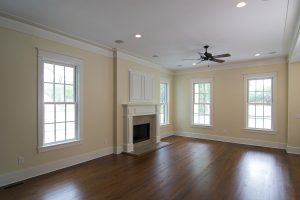 Do you find yourself making frequent trips to adjust the thermostat? Are you constantly fiddling around with the temperature settings, hoping that you'll be able to stop the drafts in your home? Unfortunately, this is not the solution. If your Plano, Texas, home is too hot in the summer and too cold in the winter, the likely culprits are old and inadequate windows.
At Quint-Pro Siding & Windows, we understand the frustration with windows that don't do the job. Therefore, we proudly offer drafty window solutions. Our skilled and experienced team can outfit your home with energy-efficient windows that will help your home maintain a consistently comfortable indoor temperature.
Our Drafty Window Solutions
When you partner with us, you can expect flawless workmanship, unmatched customer service, and top-of-the-line products, such as our vinyl Advantage Plus replacement windows. These replacements serve as the perfect drafty window solutions, as they are equipped with:
Multi-chambered, foam-filled vinyl frames
Premium weatherstripping
Low-E glass coatings
Argon gas fills in between glass panes
Energy-efficient windows can help lessen stress on your HVAC system, which may help lower your monthly energy expenses.
These windows are also:
Built with low-profile tilt sashes for easy cleaning
Customizable
Backed with a lifetime warranty in addition to a labor warranty
Contact Us
We have earned the HomeAdvisor Seal of Approval and maintain an A+ rating with the Better Business Bureau. These honors highlight our attention to exceptional installations and continuous customer satisfaction.
To learn more about the drafty window solutions we offer to homeowners in Plano, TX, homeowners, contact us today.