Double-Hung Windows Are a Classic Choice for Flower Mound, TX, Homeowners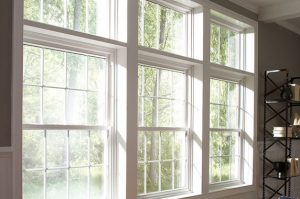 Quint-Pro Siding & Windows proudly offers and installs double-hung windows for homeowners throughout Flower Mound, Texas. Whether you're looking for a matching set of double-hung windows for your entire home or you'd like to mix and match different window styles for each room in your house, you can rely on our professionals to provide you with the replacement windows that perfectly suit your needs.
Benefits of Double-Hung Windows
Double-hung windows are one of the most popular window styles among homeowners in Flower Mound, TX, and for good reason. These replacement windows feature two sashes, stacked one above the other. Each of these sashes is independently operable and can slide vertically to open and close. This unique design allows you to open the window from the top, the bottom, or both ends at the same time. The benefits of this design include:
Versatile airflow options – You'll have better control over the airflow and ventilation options of your double-hung windows with so many options for opening and closing your windows.
Space efficiency – Because the window sashes operate within the parameters of the window itself, no additional space or clearance is needed around this window style.
Attractive aesthetics – Double-hung windows look very similar to traditional single-hung windows, providing a classic aesthetic that never goes out of style.
At Quint-Pro Siding & Windows, we offer double-hung windows and many other window styles to suit your preferences. We'd be happy to tell you more about the features and benefits of our double-hung windows during a complimentary consultation at your Flower Mound, TX, home. Contact us today to get started.