Beautifully Crafted Double-Hung Windows for Homes in the Rowlett, TX, Area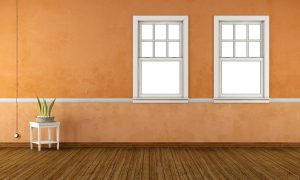 There are certain elements of a home that, if upgraded, can make a huge difference in its overall style and sophistication. Windows are such a component, as upgrading them can significantly transform the look of both the interior and exterior of a home for the better. When buying new windows, many homeowners choose one particular style that is so versatile it complements any type of home—traditional, contemporary, and anything in between. That window style is double-hung, and we have a wide selection at Quint-Pro Siding & Windows.
The Local Home Improvement Experts
At Quint-Pro Siding & Windows, we only align ourselves with manufacturers that we know place a strong emphasis on quality and craftsmanship. That's why we offer vinyl windows by trusted brands Advantage Plus. Their windows provide a bevy of benefits that homeowners find important, such as excellent energy efficiency and durability. You will also be able to choose from a wide array of finishes, colors, and other design options to achieve a look for your windows that speaks to your aesthetic sensibilities and beautifies your home.
In addition to receiving double-hung windows that are exquisitely crafted to provide numerous benefits, you will also receive windows that are:
Expertly installed by a team of highly experienced and skilled professionals who know how to get the job done right
Affordable, as we offer flexible financing options that make it easy to get your dream windows
Backed by an unbeatable lifetime product warranty in addition to a one-year installation warranty to ensure your investment is protected
To learn more about our double-hung windows selection, contact Quint-Pro Siding & Windows today. We are proud to serve homeowners in the Rowlett, TX, area, and beyond.