Double-Hung Windows Are an Excellent Addition to Any Rockwall, TX, Home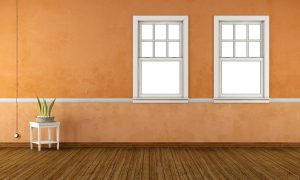 Double-hung windows are a classic choice for any home, as their simple design complements all architectural styles—from traditional to contemporary. They have two stacked sashes that can be slid down from the top and up from the bottom, so both of them can be opened at the same time. Double-hung windows provide ample ventilation, gorgeous natural light, and are easy to clean, and at Quint-Pro Siding & Windows, we offer one of the best selections in the industry.
The Benefits of Vinyl Windows
Windows are one of the most important components of your home. That's why at Quint-Pro, we offer replacement windows that are made of vinyl and are sure to give you the most bang for your buck. Our double-hung windows provide numerous benefits, including incredible:
Longevity – Our windows are tough enough to withstand heavy winds, impact from hail, continual exposure to harsh UV rays, and other natural elements year after year without succumbing to wear and tear.
Energy efficiency – Drafty windows not only make you uncomfortable inside your home, but they also drain your money. Our windows are excellent insulators, and will help keep warm air inside your home during the winter, and outside during the summer. This will lower the strain on your HVAC system and, in turn, can lead to lower monthly energy bills.
Ease of maintenance – Double-hung windows are available with low-profile, tilt-in sashes that will make cleaning them a breeze. And, because they are so durable, you won't have to worry about sanding or restaining them in the future to maintain their appearance.
If you would like to learn more about the double-hung windows we offer, contact Quint-Pro Siding & Windows today. We are proud to serve homeowners in the Rockwall, TX, area, and beyond.