The Finest Double-Hung Window Selection in Plano, TX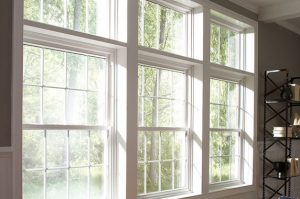 Double-hung windows are a classic choice for any home in the Plano, Texas, area, and we have the finest quality selection at Quint-Pro Siding & Windows. We are a local home improvement contractor with a longstanding reputation for providing masterfully crafted products, expert installations, and ironclad warranties time and again. When you turn to us for double-hung windows, you can feel confident knowing that you're in good hands, as we will work hard to ensure your total satisfaction and provide you with the utmost value for your investment.
Vinyl Windows by Advantage Plus
At Quint-Pro Siding & Windows, we only offer products that we would install in our own homes, which is why we offer double-hung replacement windows by Advantage Plus. These windows are made of premium vinyl and offer several benefits, including:
Energy efficiency – Thanks to features such as argon gas fills, foam-filled frames, and advanced weather stripping, these windows will offer top-of-the-line thermal performance that can help you save on your monthly heating and cooling costs.
No-fuss durability – Our replacement windows are tough and will resist warping, rotting, or cracking in the face of harsh natural elements. Because of their durability, you will be able to spend more time admiring their beauty and far less time worrying about their upkeep.
Customizability – Choose from an exciting array of colors, finishes, grille patterns, and other design options to achieve a look for your double-hung windows that enhances your home's appearance from the inside out.
Furthermore, we will back your new double-hung replacement windows with an unmatched lifetime warranty for your total peace of mind.
Contact Quint-Pro Siding & Windows today to learn more about the double-hung window selection we offer to homeowners in the Plano, TX, area, and beyond.