Masterfully Engineered Composite Siding for Homeowners in Rowlett, TX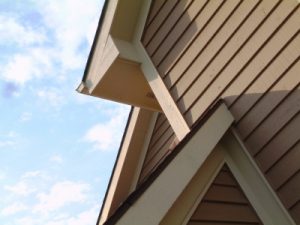 Installing new composite siding on your home will be like wrapping its entire exterior in armor, shielding it from the harsh Rowlett, Texas, elements year after year. At Quint-Pro Siding & Windows, we are proud to offer homeowners Mill Run Solid Core composite siding by Crane that is masterfully crafted and backed by an unbeatable lifetime warranty, so you can rest assured that you are getting the most value for your investment.
Siding That Looks as Good as it Performs
Mill Run Solid Core composite siding replicates the stately and charming look of authentic woodgrain, and it lays smoother and straighter than other cladding options. It is also available in an array of stunning colors and profiles that are sure to suit your unique style and complement the character of your home. From a traditional Colonial appearance to the sleekest contemporary design, this composite siding is versatile enough to give you the precise look you're going for.
In addition to being exceptionally beautiful, the composite siding we offer:
Has a dense foam backing that will help insulate your home, keeping its interior more comfortable year-round and potentially leading to lower monthly heating and cooling costs
Offers incredible impact resistance against strong winds, hail, and windborne debris
Reduces noise by up to 45%, so you will be able to enjoy peace and quiet while inside of your home
Is virtually maintenance free, so you won't have to worry about painting, scraping, or re-staining it in the future
If you would like to learn more about the composite siding we offer to homeowners in the Rowlett, TX, area, contact Quint-Pro Siding & Windows today. We'd be happy to schedule a consultation at your earliest convenience.