Composite Siding Is an Excellent Choice for Your Home in Rockwall, TX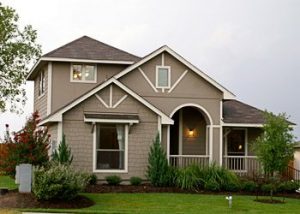 Composite siding is a durable and attractive house siding option that will provide you with lasting benefits for your Rockwall, Texas, home. If you're in need of new house siding for your home, turn to the professionals at Quint-Pro Siding & Windows. We proudly offer and install composite house siding for homeowners throughout the region, and we'd be happy to provide you with the siding products and expert installation services you need for your home as well.
Why Choose Composite House Siding?
Your home's siding is constantly being battered by the elements, so it's important that you invest in a product that is tough and built to last. At Quint-Pro Siding & Windows, that's exactly the kind of siding that we offer. Our Mill Run Solid Core composite siding provides a wealth of benefits that other comparable industry products simply don't offer, including exceptional:
Longevity
Our composite siding will withstand extreme weather conditions year after year without warping, cracking, fading, or deteriorating over time. When you choose composite house siding for your home, you can expect it to stand the test of time, providing you with a lasting investment.
Ease of Maintenance
The best kind of siding is the kind you don't have to think about. Since our composite siding will not be plagued by damage from insects and the elements, you can feel confident that it will maintain its like-new appearance for many years to come, while requiring virtually no maintenance on your part.
Energy Efficiency
Our siding is an excellent insulator, helping to keep your home warmer during the winter and cooler during the summer. This will reduce the strain on your HVAC system to maintain more comfortable and consistent interior temperatures. Plus, this enhanced thermal performance can potentially help you save on energy costs as well.
Beauty
Our siding is available in a stunning array of colors and styles that will instantly lend a fresh update to your home's façade. No matter what style of home you have or what aesthetic you prefer, you can be confident that you'll be able to find a composite siding option that's just right for you.
Expert Siding Replacement Services
Your new composite siding will only look and perform at its best if it's properly installed. That's why we take pride in our expert siding installation services. You will not find a company that cares more about performing flawless installations than Quint-Pro Siding & Windows. We will wrap your whole house before installing your composite siding and use all the proper parts and pieces, such as hurricane clips and tie-backs, in order to better protect your home from moisture and other types of damage.
Learn More Information
For additional information about the composite siding we offer, contact Quint-Pro Siding & Windows today. We are proud to serve homeowners in Rockwall, TX, and all neighboring areas.