Benefits of Composite Siding for Homes in Lewisville, TX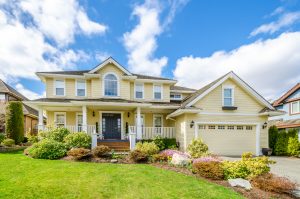 Quint-Pro Siding & Windows proudly offers composite siding to homeowners in and around Lewisville, Texas. If you're looking for a durable and attractive siding option that offers exceptional performance, our Mill Run SolidCore composite siding is a great option to consider. You'll enjoy a siding product that's designed to enhance your home's curb appeal while providing you with the reliable protection you need to keep your entire household safe.
Why Choose Composite Siding
Mill Run SolidCore composite siding is a great option for homeowners in Lewisville, TX, because it is:
Easy to maintain and will never need to be painted over the years
Highly customizable in your choice of color, style, and profile
Able to be installed over existing siding
Exceptionally energy efficient for a more comfortable home environment
What's more, your composite siding will be backed by a lifetime warranty that even includes hail damage, so you can have complete peace of mind in your investment.
Professional Siding Installation Services
At Quint-Pro Siding & Windows, we'll ensure your new composite siding is properly secured and installed in place. Our trained and experienced technicians will attend to every detail throughout the siding replacement process, ensuring the highest level of workmanship from start to finish. Once the installation is complete, your new composite siding will beautify and enhance your home for years to come.
To learn more about the benefits of choosing composite siding for your home, contact Quint-Pro Siding & Windows today. We proudly offer and install composite siding for homeowners throughout Lewisville, TX.