Your Source for Composite Siding in Heath, TX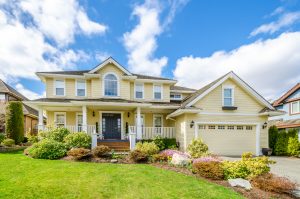 Quint-Pro Siding & Windows is pleased to offer composite siding for homeowners in and around Heath, Texas. If you're looking for a durable, attractive, and energy-efficient siding option for your home, our composite siding is bound to fit the bill. Plus, you can count on our trained and experienced technicians to handle the installation of your new composite siding with precision and care.
Why Choose Composite Siding for Your Home?
There are many reasons why composite siding is a top choice among Heath, TX, homeowners. At Quint-Pro Siding & Windows, we proudly offer Mill Run SolidCore composite siding, which is:
Exceptionally durable, as it won't rot or deteriorate like other siding products
Designed to enhance your home's energy efficiency for a more comfortable and consistent home environment
Highly customizable in your choice of profile, color, and style
Available in fade-resistant colors so that it never needs to be repainted
What's more, this composite siding can easily be installed over existing cladding and is protected by a lifetime warranty. All in all, these exceptional performance features offer the benefits homeowners throughout Heath, TX, can rely on for their homes. And you can count on our trained and experienced technicians to ensure your new composite siding is installed with exacting precision to maximize its benefits for years to come.
If you'd like to learn more about having composite siding installed on your home in the Heath, TX, area, contact Quint-Pro Siding & Windows today.