Beautifully Crafted Casement Windows for Homes in the Rowlett TX, Area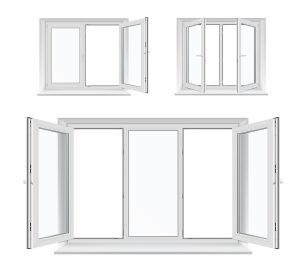 For years you've dreamt about adorning your home with stunning, new casement windows and have finally decided to take the plunge. Great choice! Casement windows are among the most charming and beautiful window styles available, so they're sure to enhance the look of your home from the inside out. If you want to invest in casement windows that will provide decades of optimal beauty and performance, turn to the professionals at Quint-Pro Siding & Windows. Throughout the years, we have transformed the homes of countless satisfied customers in the Rowlett, Texas, area, and we would be happy to do the same for you.
Crafted by Industry-Leading Manufacturers
At Quint-Pro, we choose to align ourselves with manufacturers who value quality and craftsmanship, which is why we offer windows by Advantage Plus. Made of premium vinyl, our casement windows are designed to provide numerous benefits, including:
Energy efficiency – By insulating your home—keeping it warmer during the winter and cooler during the summer—our windows can help reduce the strain on your HVAC system to maintain comfortable interior temperatures, which can lead to lower energy costs.
Durability – Our windows are engineered to withstand temperature fluctuations, UV rays, and other harsh elements year after year without rotting, cracking, fading, or staining.
Beauty – Choose from a dazzling array of colors, finishes, and other design options for your casement windows to achieve a look that beautifully complements your home.
If you'd like additional information about the stunning casement windows we offer, contact Quint-Pro Siding & Windows today. We would be happy to tell you about the flexible financing options we offer to homeowners in Rowlett, TX, who qualify.