The Highest Quality Casement Windows for Your Plano, TX, Home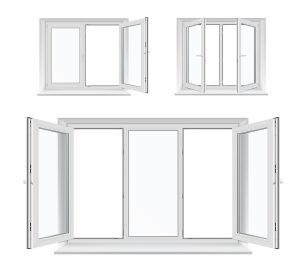 Casement windows are unique in that they are hinged on the side and crank open outward to the left or right, similar to a door. Because of their unique design, they offer full top to bottom ventilation, as well as expansive views and a flood of natural light. Common above kitchen sinks, casement windows can be grouped in interesting combinations that add an artful element to any space. If you are looking for the perfect casement windows for your Plano, Texas-area home, turn to the professionals at Quint-Pro Siding & Windows.
Craftsmanship Beyond Compare
Our vinyl casement windows by Advantage Plus are crafted with exceptional attention to detail and provide a vast array of benefits. For instance, they have features such as advanced weather stripping, argon gas fills, and foam-filled frames that will help insulate your home, keeping its interior feeling comfortable year-round and enhancing its energy efficiency. Our casement windows also provide no-fuss durability, so you can look forward to them providing many years of beauty and optimal performance, even in the face of extreme weather conditions.
In addition to being energy efficient, low-maintenance, and long-lasting, our casement windows are also:
Available in numerous stains, finishes, grille patterns, and other design options for a highly customized appearance
Expertly installed by our highly skilled and meticulous technicians
Backed by an unbeatable lifetime warranty to ensure that your investment is protected.
Contact Us Today
For more information about the casement windows that we offer to homeowners in the Plano, TX, area, feel free to contact Quint-Pro Siding & Windows today. We'd love to get your window replacement started!