Casement Windows Are a Beautiful Addition to Your Carrollton, TX, Home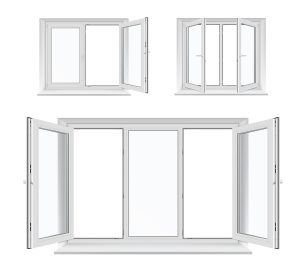 If you're looking for a way to add style and sophistication to your home, installing new casement windows will do the trick. Casement windows are attached to their frame by one or more hinges at the side, so they open and close outward, similar to a door. This makes these windows exceptionally easy to open and also allows them to provide full top-to-bottom ventilation and gorgeous amounts of natural light. If you want to install the highest-caliber casement windows on your home in the Carrollton, Texas, area, turn to the professionals at Quint-Pro Siding & Windows.
The Most Value for Your Investment
At Quint-Pro Siding & Windows, we understand that windows are one of the bigger home investments, which is why we only offer the best selection possible. Made by industry-leading manufacturers, including Advantage Plus, our windows are made of vinyl and offer several benefits, including:
Longevity – Vinyl is exceptionally durable, so you won't have to worry about your casement windows warping, rotting, peeling, fading, or staining over time.
Thermal performance – Our windows will help prevent heat transfer, allowing your home's interior to remain warmer during the winter and cooler during the summer. This will help reduce the strain on your HVAC system to maintain comfortable temperatures and lead to lower energy costs.
Beauty – Our casement windows are available in a gorgeous variety of colors, finishes, and grid configurations, so you can create the precise look you envision.
To learn more about the casement windows we offer to homeowners in the Carrollton, TX, area, contact Quint-Pro Siding & Windows today. And don't forget to ask about the flexible financing options available to homeowners who qualify.